Good for consumers. Good for online retailers. Good for you.
We create more security in online shopping – throughout Europe. After all, the trustmark with buyer protection is the guide consumers use to find outstanding shops. Certified retailers benefit from the boost in trust in their online shop.
For us, there is a special quality in being able to stand behind a product that is positive for all parties. This is why our everyday work reflects our awareness of responsibility for our target group and our brand – in every team, in every area. Are you ready to reinforce our team?
We are currently seeking:
No suitable jobs for you available? Do you think we should still definitely get to know you? Then simply send us your application and write to tell us how you can enrich Trusted Shops.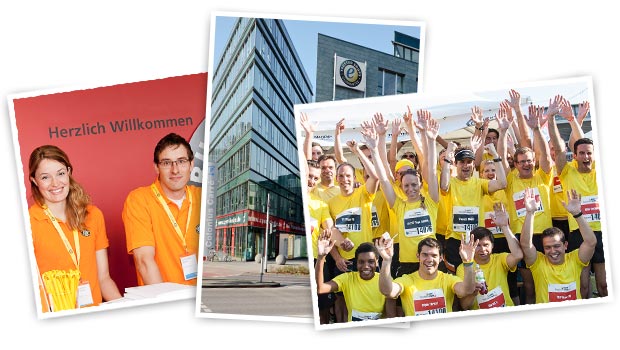 Team spirit – not only in the office
People from a wide range of international backgrounds work at our company and, naturally, there is coffee and fruit, sports activities, language courses and get-togethers. Our growth opens up perspectives for real team players. They get to know each other so well during team events, open days and after-work get-togethers that social networking even functions offline.
But what our lawyers, web developers, sales experts, students, executives and trainees all share above all is a passion for GOOD products. Together, we want to make online shopping safe in Europe – it's that simple.